Message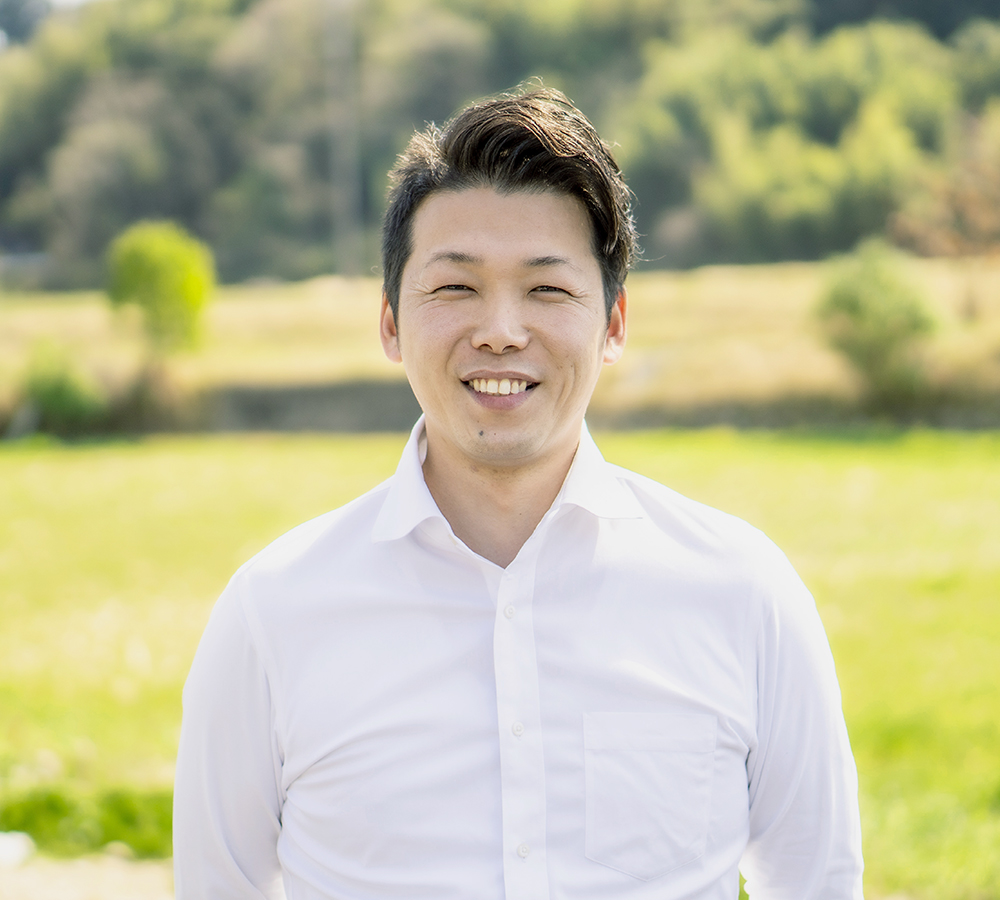 We aim to be a company with excellent information dissemination, product power, and mobility, and while growing together with reliable colleagues, we will help you to realize a comfortable and prosperous life.
Our company was founded in 1947 as a wholesaler of bran materials.
We have increased the number of products we handle to meet the needs of our customers, including hardware, plywood building materials, wood, and housing equipment, and we continue to be a general trading company for housing creation. We also manufacture furniture, fittings, and sliding doors, so we are a company that understands the feelings of the makers.
Whether you are dealing with customers or facing work in a straightforward manner, we will take positive actions and goals to create a human-friendly living space based on the origin of distribution that gathers and disseminates information speedily with product strength. I would like to grow by striving to raise the level and revitalize the entire industry while achieving achievements and enhancing each other with reliable colleagues inside and outside the company.
CEOTetsuya Sueda
Philosophy
Do things with sincerity and enthusiasm,
Customer satisfaction first,
Three Philosophy of Responding to Trust
Reliable delivery date
Satisfied quality
Convincing price
Company Profile
Trade name
Sueda Co., Ltd
location
〒708-115 790-1 Komo, Tsuyama City, Okayama Prefecture
phone:0868-26-4219 FAX:0868-26-1579
Officer
CEO Tetsuya Sueda
Office

【Osaka Office】
〒556-1115 2-9-4 Shimodera, Naniwa-ku, Osaka-shi, Osaka
phone:06-6631-8428

【Wood drying area】
〒708-115 1030-Komo, Tsuyama City, Okayama Prefecture

【Fukuyama Sales Office】
〒721-0955 1-41-13 Shingaicho, Fukuyama-shi, Hiroshima Obara Building I 101
phone:084-999-1171

【Matsue Sales Office】
〒690-0011 2168-312 Higashitsudacho, Matsue City, Shimane Prefecture Toko Heights 1F-1
phone:0852-67-1336

【Okayama factory】
〒701-1213 1430-1 Nishikarakawa, Kita-ku, Okayama city, Okayama Prefecture

【Vietnam Sales Office】
L17-11, Tang 17, Toa nha Vincom Center, 72 Le Thanh Ton, Phuong Ben Nghe, Quan 1, TP Ho Chi Minh

employee
24 people (as of May 2021)
Site area
1,950 tsubo (7,020m2)
Building area
750 tsubo (2,725m2)
Business content

<Construction Department>
・ Wood work, furniture work, joinery work, construction
・ Exterior wall construction (siding, sheet metal, plastering)

<Woodworking Department>
・ Custom furniture ・ Wooden fittings ・ Fusuma design and manufacturing
・ Fusuma / shoji re-covering

<Sales Department><Building Materials Department>
・ Fusuma paper, fusuma material, handmade Japanese paper
・ Joinery, furniture hardware, plywood, building materials
・ Sales of housing equipment and new building materials

<Overseas Business Division>
・ Various custom-made furniture
・ Chairs, sofas
・ Custom-made metal fittings
History

Corporate history
May 1947
Sueda tableware material store founded individually in Kawasaki, Tsuyama
March 1980
Relocated to 3 Kawasaki, Tsuyama City
May 1988
Relocated to 3 Kawasaki, Tsuyama City
1989
Relocated to 790-1 Komo, Tsuyama City
June 1992
Second warehouse new construction
May 1995
Construction business permit: Okayama prefectural governor's permit (general-22) No. 18828 Acquired joinery construction business
June 2013
Acquired the second factory in Kagamino Town (maintaining the status quo of the company name)
October 2014
Opened Osaka Sales Office in Naniwa Ward
June 2015
New wood drying plant on the river surface of Tsuyama City
March 2016
Established a third warehouse on the river surface of Tsuyama City
May 2016
Employee parking lot increased due to business expansion
October 2017
Opened Fukuyama Sales Office in Fukuyama City
Opened Vietnam Sales Office
August 2021
Construction business permit: Obtained Okayama Prefectural Governor's permit (general-3) No. 18828
August 2021
Opened Okayama Factory in Okayama City